Tammy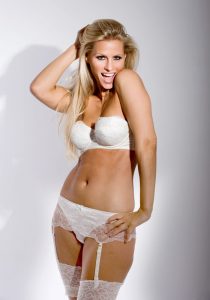 Tammy is a wonderful woman is a curvaceous compassionate feisty vixen with an incredible sense of humor. Tammy is a fireball you'd better be on your "A" game if you want to keep up with her! She truly relishes sexy stimulating banter, just as much as she enjoys teasing and pleasing. On more than one occasion we were laughing our asses off! I also learned she's got a competitive nature for anyone who dares take her on one on one, in adition I have never seen such an impressive collection of adult toys! So many toys, so little time!
Words I'd use to describe Tammy are playful, affectionate, adventurous, and creative. She is a sexy vixen who loves making a connection through touch and intimate conversation. All through the time I spent with her, she was completely attentive and effortlessly had me enjoying every second of her visit.  It was as if we'd known each other for years and during our time togther, Tammy wasn't a clockwatcher she spent lots more time with me then we'd agreed to upfront.
Our encounter could most closely be described as a GFE + 1, I'd mentioned to Tammy the possibility of adding one more of Sheri's beautiful ladies to our party. I'd never experienced a threesome and felt Tammy would be the perfect person to introduce me to the possibility. Tammy's ability to identify ladies that would be the best fit for our party was absolutely amazing. On her advice, I ventured into those uncharted waters and had the sweet and beautifully sexy Tara join us towards the end of our party. What a scintillating steamy combination the two of them made! The entire experience was mind expanding and beyond description! I can't wait to return!